If you are looking for ways to get involved with your community and help enrich the lives of those we serve, click below for a list of opportunities available to our volunteers.
What is Hospice?
Hospice is not a place; it is a concept of care. Hospice is about caring when cure is not possible. Hospice is about maximizing the quality of life during the last stages and is provided as a complement to professional medical care.
Our Vision
Every life lived to the fullest.
Our Values:
Respect – we support others honestly, openly and fairly.
Compassion – we listen and serve with sensitivity, empathy and concern.
Excellence – we commit to everyday improvement in all that we do.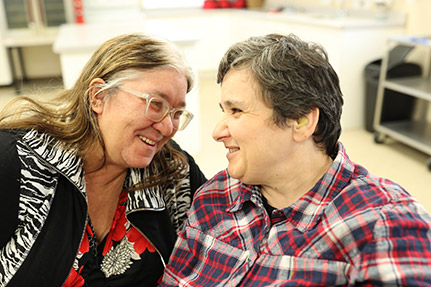 Our Mission
We help people live in their homes and communities by delivering the caring support that they and their families need. 
Accreditation
Accreditation Canada is an independent, not-for-profit organization that consults with experts to develop health care standards based on best practices. They accredit a wide range of health care and social services providers, including hospitals, nursing homes, long-term care facilities, clinics, and community health programs. Accreditation Canada has been helping providers improve health care quality and safety for more than 55 years.